A cataract occurs when the lens, which lies behind the iris about one third of the way back in the eye, becomes cloudy or opacified. This blocks light needed for vision from reaching the retina and can create symptoms of blurred vision, glare, and haloes around lights. Cataracts are painless and form slowly in most people, although it is possible for them to form quickly. In its early stages the cataract's effects may be treated with spectacles, but if your vision is affected to the point where glasses no longer help removing the cataract will usually improve your sight.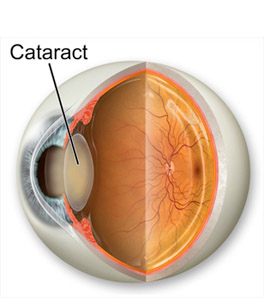 When untreated, a cataract can continue to mature until the vision deteriorates to the point of blindness. In most situations, the vision loss from cataracts is reversible and patients enjoy improved vision soon after surgery. Cataract surgery is one of the most frequent procedures in the world, with over 3 million performed in the United States every year. New technologies and techniques developed over the past decade have made cataract surgery very safe and successful, restoring vision and improving the quality of life of millions of patients.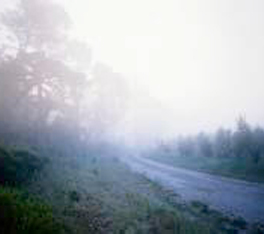 You may notice a gradual painless blurring of vision, double vision in one eye or fading and yellowing of colors. In some the symptoms develop so slowly one has no perception of the vision deteriorating; in others the visual disability may be very bothersome. Glare or sensitivity to bright light is commonly caused by cataracts, and may cause difficulty with driving at night. Frequent changes to your glasses or contact lens prescriptions may also be a symptom of cataract. There are no drugs or exercises that will make a cataract disappear or improve. The only definitive way to correct a cataract that is causing significant visual impairment is to remove the cataract with surgery, and replace the lens with a new one. If a cataract is affecting your vision enough to interfere with your daily activities, you should consider cataract surgery.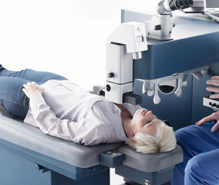 Cataract surgery is performed as an outpatient procedure at a day surgery center. The procedure is done under local anesthesia with intravenous sedation, and typically takes 20-30 minutes. You should plan about 3 hours on your surgery day to check in, fill out paperwork, have your procedure, and recover before discharge. During the surgery the cloudy cataract is removed and replaced with an acrylic lens to give the eye proper focusing power. Often the vision is not only of a better quality after surgery, but patients also may enjoy a reduction in their glasses prescription. In most cases, the improvement in the patient's vision is significant.
Schedule a consultation with Aaron Florkowski, M.D. today. This extensive evaluation is typically covered by your medical insurance policy and will determine if you are a candidate for the procedure and the success you should expect afterwards.

During your examination, Dr. Florkowski will:
• Determine the extent the cataract has blurred your vision
• Take measurements of the shape and dimensions of your eye with optical imaging and ultrasound
• Examine the health of your eye including the cornea, optic nerve and retina
• Discuss your candidacy for the cataract procedure including your options for different intraocular lenses

You will be seen for your post-operative exam the day after your surgery. By this point you will likely notice significantly improved vision; however regardless of how well you see, it is important that you keep all of your follow up appointments to assure proper healing. These follow-up visits are typically one day, one week, one month, three months, and one year after cataract surgery.